Description
Black Sheep Bacon is dry cured, smoked over a real hardwood fire, the same bacon your great grandfather would remember.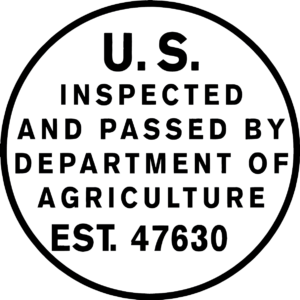 Black Sheep Bacon FAQ's
Can I find Black Sheep Bacon in grocery stores?
A: Black Sheep Bacon is only available at our store and through our website. 
Does Black Sheep have a storefront I can visit?
A: Yes! We're located at 7140 Warren-Sharon Road, Brookfield, OH. We're open Wednesday through Friday, 11am-6pm. 
How soon will my bacon ship after I place my order?
A: Since our product is perishable, during warmer months bacon will only ship Monday or Tuesday, unless you are within one day's transit time or have paid for expedited shipping. If your order is placed after Tuesday A.M., it will ship the following Monday or Tuesday. 
How will my bacon ship after ordering?
A: Your bacon will ship in dry ice to keep it fresh. You can thaw your bacon in the refrigerator, or keep it in the freezer for later!
Does Black Sheep make different "flavors" of bacon?
A: Our bacon uses only natural ingredients – no artificial flavors or colors. So Black Sheep Bacon has a deeper, more nuanced flavor that you'll never find in supermarket bacon, which needs more flavoring to cover up an ultimately bland product. 
What's the best way to cook Black Sheep Bacon?
A: You can cook Black Sheep Bacon like you would cook any bacon – start it in a cold skillet on the stove, or bake it in the oven. 
Where does Black Sheep source the pork for its bacon?
A: Quality is number one, so we purchase our pork from several sources to ensure we're getting the best for our bacon. 
How long will my Black Sheep Bacon stay good in the refrigerator?
A: It will stay fresh until the "use by" date on the package. 
Can I freeze my dry cured Black Sheep Bacon?
A: Of course! Our bacon comes in vacuum sealed packaging, so it's perfect for stocking up the freezer.